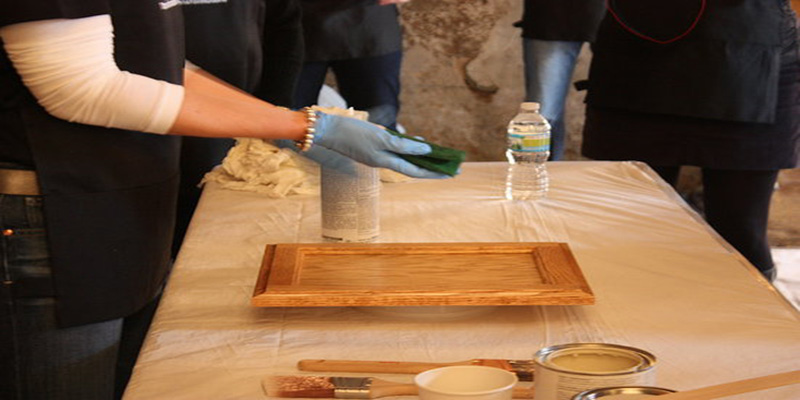 Whether you live in an older home or if you are thinking about buying a home that you want to remodel, you may be faced with the chore of choosing between refinishing and refacing your kitchen cabinets. With the ample amount of kitchen cabinet refacing ideas, you may be tempted to take this route instead of simply refinishing them. With that being said, the decision is based on the opinion of the home owner, though refinishing is not only more popular than refacing, but it is simply better.
Efficient and Convenient
When you are researching kitchen cabinet refacing ideas it is important to consider the sheer amount of time and energy that goes into the project. Even if you are hiring outside help, you may find yourself paying more for labor that you are paying for materials. Whereas when you refinish your cabinets, it will take a significantly lower amount of time and it will also be more convenient for your family or the people that you hire to refinish them. The main reason is because refinishing simply requires sanding and staining and refacing requires disassembly and reassembly.
Less Expensive
If you're a home owner that is operating on a budget (like most home owners) it is important that you find the cheapest way to have your house renovations completed. Instead of having to pay for someone to take apart your cabinets and reinstall new ones, you and your family can easily refinish your cabinets without having to spend an excessive amount of money. The process is incredibly simple and it will create a project that you and your family can enjoy together.
Keeping the Design
Many home owners are simply looking for a way that they can change something, rather than replace something. If you are attached to the overall design of your kitchen cabinets, why would you want to replace them? Instead, simply choose a different stain or paint and keep the same cabinet doors just with a different color.
More Options
When you begin looking into kitchen refacing ideas you will notice that there are only certain cabinets that come in certain colors and this can be restricting. With the use of refinishing you can choose any type of stain that you want to have applied to your existing cabinets. This will give you the most creativity when designing your kitchen.
Consider Experience
When searching for a cabinet refacing company, you should consider what it would look like if the company did a bad job. Refinishing your cabinets can be fixed easily and inexpensively. Whereas a bad refacing job is not only expensive, but it is also difficult to fix.